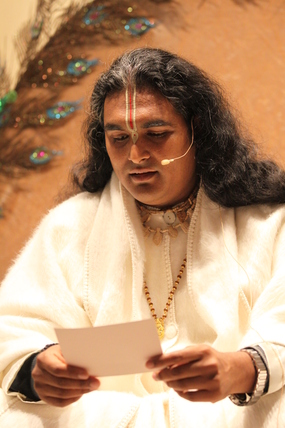 As a continuation of yesterday's initiative, here is another question presented during the most recent Satsang given by Sri Swami Vishwananda at Shree Peetha Nilaya, Swamiji's international centre in Germany, on the 25th of January.
In this question Swamiji discusses how one becomes truly worthy of the Lord. What quality must we cultivate more than any other? What can we do to help ourselves to attain this? Listen and find out!
Bhakti Marga (meaning path of devotion to God) stands for a family of individuals from all over the world who dedicate their life foremost to God. The main centre is located in Springen, Germany.
Sri Swami Vishwananda is a spiritual master from the island of Mauritius and founder of Bhakti Marga.